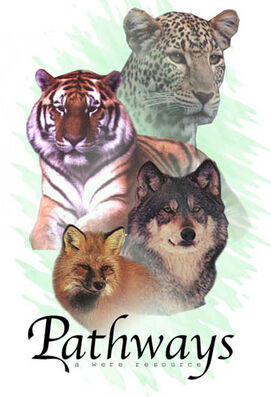 Pathways is a database of Therian related websites (sometimes referred to as a "web ring"). Pathways was launched on January 18th 1998 in an effort to make navigating around the early Therian community easier in the days before modern search engines.
The site was designed and maintained by ShadowsMyst. The site advertised that it was "completely impartial" and would "list any were site in the appropriate category." But also took care to note that Pathways was "not responsible for content on any of the individual pages that are listed on the site. The opinions and views expressed on individual sites are the opinions of the individuals who have created the page."
Though this site has not received updates in some time it is still available online at the following URL: http://www.angelfire.com/sc/ShadowsMyst/index.html
This site has been viewed over 40,000 times.
Community content is available under
CC-BY-SA
unless otherwise noted.